Coworking / Hot Desking in Worcester
At Kingsway House we have over 800 square metres of interesting space, all contained within a Grade II listed building. This means there are inspiring nooks and crannies everywhere that you can make your home for hot desking as a coworker.
You can take up a workstation, a table in our resources room, a hot desk in our shared offices, or simply enjoy the communal lounge area. Whatever takes your fancy and you feel most comfortable with is yours!
For just £20+VAT per day or £200+VAT per month unlimited, spread yourself out, be inspired, get your work done and enjoy a coffee and chat with the Kingsway House staff and fellow coworkers. Contact us now for a free tour.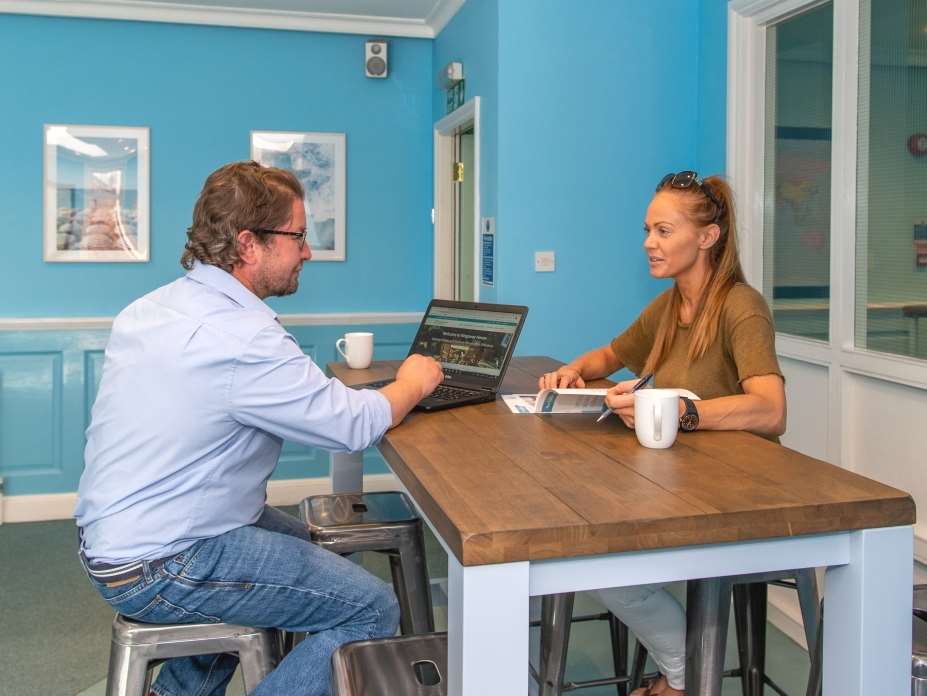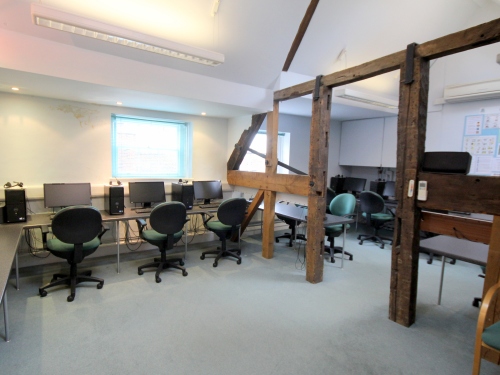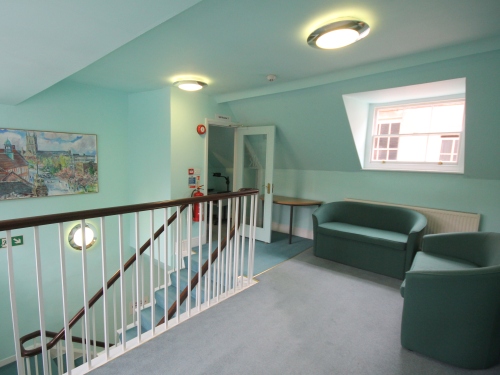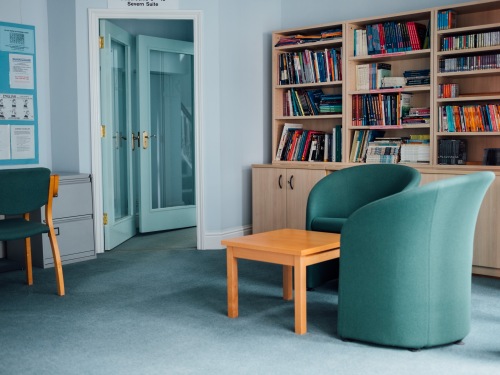 What does coworking mean?
In broad terms coworking means individuals coming together to share a work space with others of a similar mind to create an atmosphere that is both stimulating and enjoyable. Kingsway House is home to different companies (from 1 employee to 20 employees) all pursuing their own business but sharing the communal areas of our building.
What is hot desking?
Whilst everyone at Kingsway House is a coworker, some people come to us on an informal ad-hoc basis and choose to work at a desk in a shared office. The fact that they don't 'own' a particular desk and could sit anywhere in the office is termed 'hot desking'. Some large companies operate a policy of hot desking for their employees as it keeps things mixed up and prevents people getting too comfortable!
The nice thing about hot desking (as opposed to having your own private office) is that you are constantly meeting new people and the opportunities for new relationships and opportunities to spring from them become a reality.
How much does it cost?
You can give hot desking a go for £20+VAT per day, or if you want to have a completely unlimited 'come and go as you please' facility it is £200+VAT per month. If you would like to come and visit just get in touch and we'll show you round happily.