Business Lounge Pass (Day Visit)
Use your time productively with our Business Lounge Pass.
Book my Business Lounge Pass now
You might want to use our Business Lounge as a base between appointments, or to get through some email admin while your car is in for repairs. Whatever your reason, a Kingsway House Business Lounge Pass will guarantee you :
a professional space
high speed Wi-Fi internet
complimentary coffee
Prices: It costs £5+VAT per person for 2 hours and you can pay by contactless card on the day when you arrive.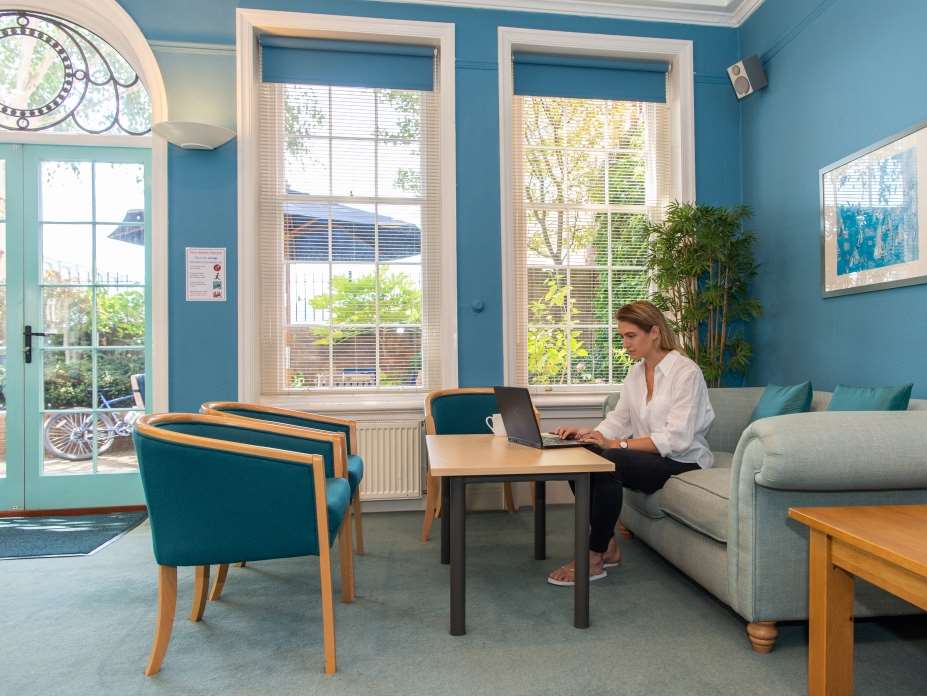 How to Book your Business Lounge Pass
Just fill in the form on this page and hit the button "Book my Business Lounge Pass". If you prefer you can just email us info@kingsway-house.co.uk or call us during office hours on 01905-619877. It's that easy!
Business Lounge Booking Form
"Great desks, internet connection, wireless. Fantastically clean. A great place to work for a change to home. Most productive day I've had in a while!" (AM, January 2022)