Business Lounge Pass (Annual)
If you find yourself regularly working from a coffee shop why not move to Kingsway House with our annual Business Lounge pass?
Get unlimited use of our business lounge and outdoor terrace and garden between 8am and 6pm Monday-Friday (excluding public holidays) with complimentary coffee and fast wi-fi.
Price : £180+VAT per year (equivalent to £15+VAT per month). Passes are billed on 1st January each year. If you join part way through the year we will charge you pro-rata to 31st December and then annually thereafter.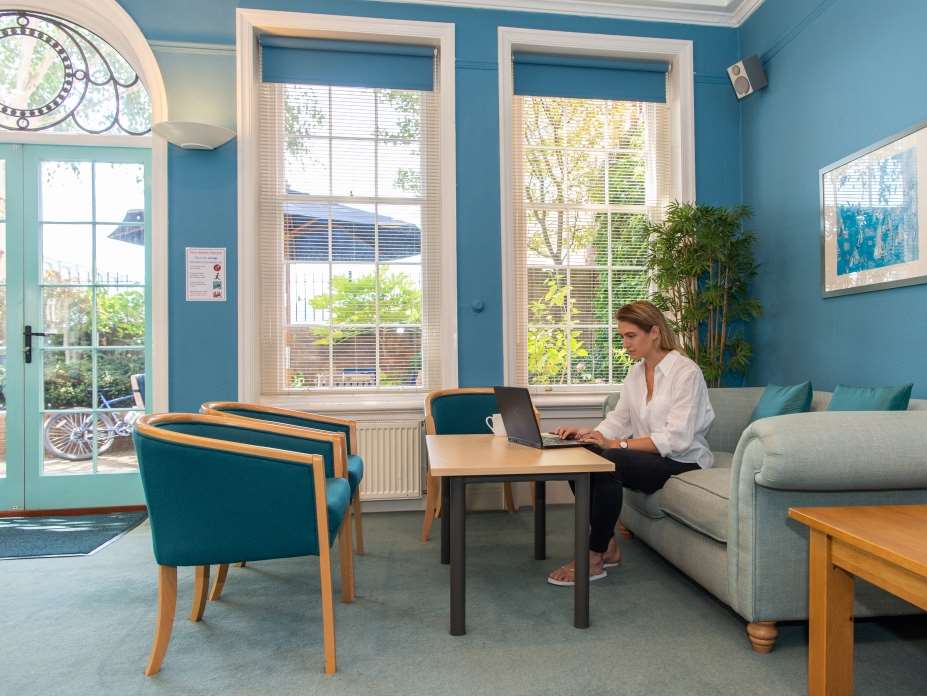 Virtual and Registered Office Address Clients
– Special Offer
If you have your virtual or registered office address at Kingsway House you can take advantage of our annual business lounge pass at the discounted rate of £120+VAT per year (equivalent to £10+VAT per month). When you're in to collect your mail, or just in the area, come and spend some time with us. Relax with a cup of coffee and catch up on your emails in comfort.
Apply now for your Annual Business Lounge Pass
"Great desks, internet connection, wireless. Fantastically clean. A great place to work for a change to home. Most productive day I've had in a while!" (AM, January 2022)